One of the wonders of Castel del Rio is the bridge built by the Alidosi family.
The Bridge has been located on the River Santerno for more than five hundred years and it's a masterpiece of civil engineering.
It has a donkey back structure with a single 42 meters arcade and a 19 foot arrow.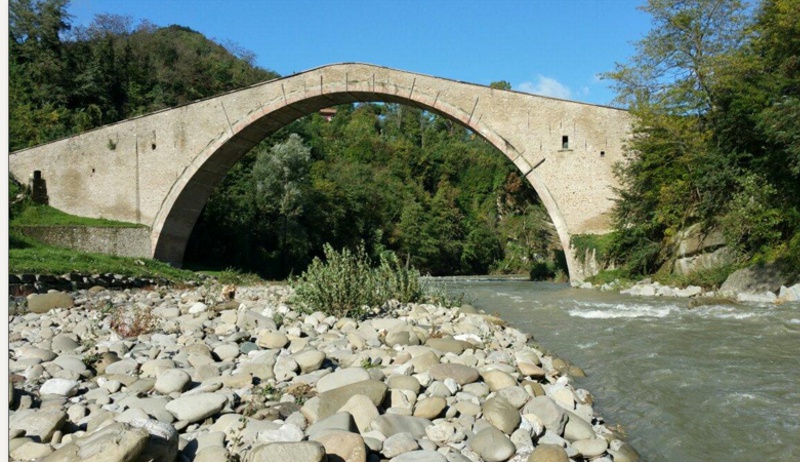 Commissioned by Obizzo Alidosi in 1499 to master Andrea Gurrieri for five hundred ducats of gold, the Bridge symbolizes the power and solidity of the family that ruled over the Signora of Imola.
The construction lasted more than twenty years and benefited the Santerno Valley's trade, privileging Castel del Rio as an important market.
Inside, five rooms, probably built for structural reasons, allowed the guards to collect taxes or lock prisoners.
Numerous restorations have happened over the time: among the most important we remember those of 1715 and 1862.