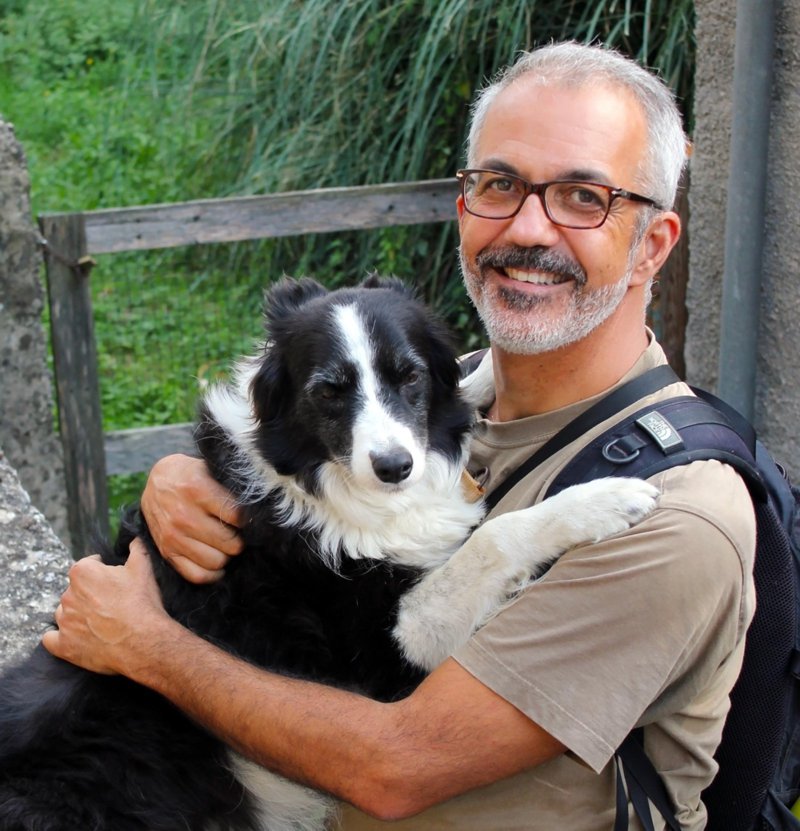 Andrea Bandini (Gemini, 1962).
His passions: traveling and photographing.
Photographer for personal pleasure, he likes to call himself "not a tourist by chance, but a traveler by choice.
He volunteers at a hospital for spinal cord injuries.
In 2013 he decided to take a break and followed The Way of St. James as a spiritual path.
On his return he wrote a book about his experience and decided to move in his house LaTordicella, with his dog Maffy.
He currently works as a freelancer in the swimming pools market.