Chestnuts are an important part of Castel del Rio's economy and culture.
The chestnuts of Castel del Rio are the only one in Emilia Romagna awarded with the IGP brand since 1996.
Here each family has chestnut trees that grows with care.
The Consortium includes 100 producers and about 80% of the local economy is based on chestnuts.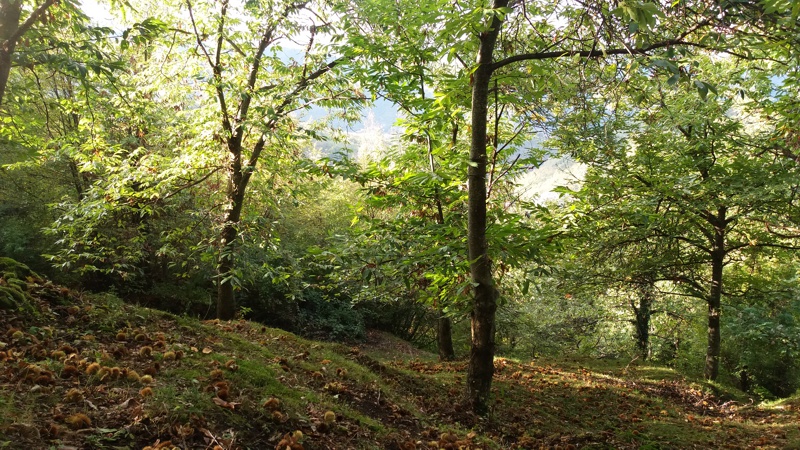 The chestnut woods of Castel del Rio are special because of the ground and climate in which they grow up.
The woods are in the middle of the Santerno valley, rich in water and about 80 km from the Adriatic Sea.
They grow here at about 400/800 meters and the plant sprouts spontaneously where conditions are fine.
To guarantee the peculiarities of plants and fruits, the IGP brand estabilishes the quantity of plants per hectare and the kg per plant, so the production of fruit is limited (about 5500 quintals per year).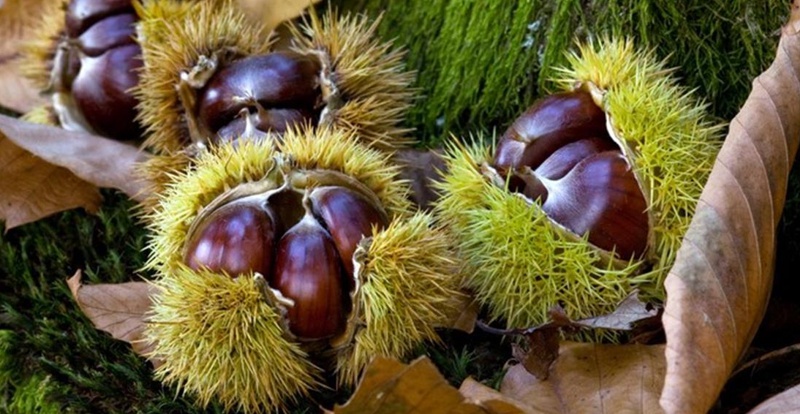 The Castel del Rio Igp Chestnuts are brown, the inside is yellowish and consistent.
For more information, visit the Castel del Rio Castanicoltori Consortium.